girls,
remember Mike's butler named Robert?
Yes, this is him, Robert..
today M&A announced that his main story is out !
this is really shock me. ._.
if i'm not remember wrong,
in Mike's story, Robert is married.
(am i remember it right?)
so, how will the main story be?
will he stay married or become single? ._.
i sense some danger here..
since the title of the game is Forbidden Love..
I'm afraid the story of Robert will be an affair with MC.
;_; i hate it..
i hope the story won't go that way..
and anyway, because me, my friend, Riana & LettuceGarden are doing Johannes & Mike's walkthrough..
i think Robert's walkthrough will come up really really late..
i hope you girls will help with Roberto's walkthrough..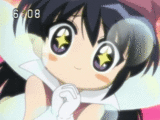 pretty pretty please, *puppy eyes attack*
update :
i got an email from M&A,
there they explain that Robert's story will be set that if he was unmarried.
so.. i suppose there's no affair then..
it will be a forbidden love between butler & princess. :)
Last updated : 15 August